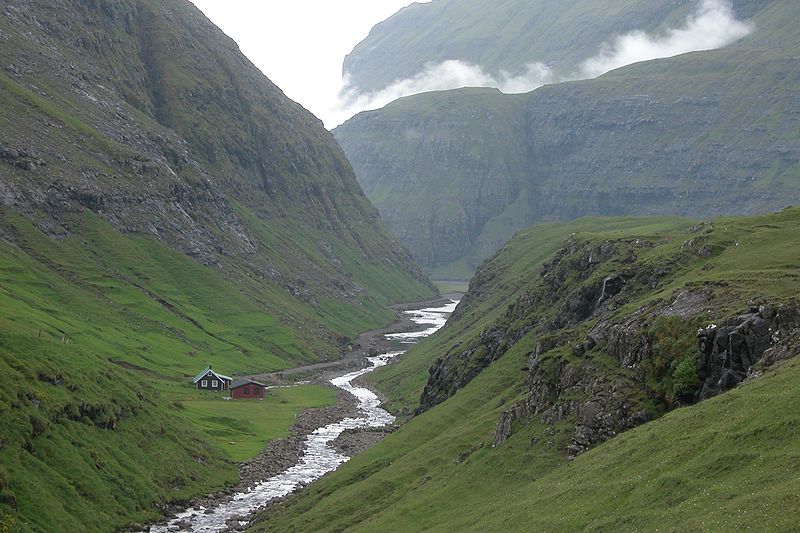 Country Profile

Faroese Culture

Faroese Art

History of Faroe Islands

Gastronomy in Faroe Islands

Living in Faroe Islands
The Faroe Islands is an archipelago situated between the North Atlantic Ocean and the Norwegian see. This group of small islands is an autonomous region of the Kingdom of Denmark with the rights of self-government in everything else except military defense, justice, police, foreign policy and currency.
The Faroe Islands consists of 18 different islands and is a relatively small community with around 48.500 of inhabitants in an area that covers 1400km2 (540 Square meters). The Islands were first inhabited in the 6th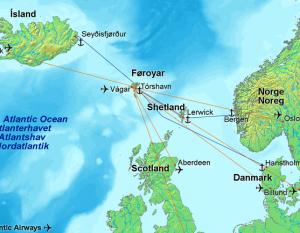 century by some Gaelic hermits and monks on a Hiberno-Scottish mission who settled their early Irish language on the islands. On 850 the Norsemen found the islands and settled them bringing their old Norse language which would develop in the faroese language spoken nowadays on the islands. Faroese is, hence, from the same scandinavian-germanic origin as the Swedish, Norwegian and the Danish.
The Faroese are said to be calm and friendly people who receive their visitants with great generosity. The main industrial activity of the Faroese is the Fishing industry, it dominates almost a 97% of the whole faroese exportation. The Faroese are also skilled manufacturers and have a small wool industry. A visit to the Faroe Islands is a must because of its environmental and ecological importance; the islands are an example of the world's most sustainable nature landscapes with a big amount of unspoiled nature.   It is worth visiting if only to see its stunning sea- and mountain sceneries that appear totally different in winter than in summer.
Faroe Islands Photo Gallery

Videos from Faroe Islands