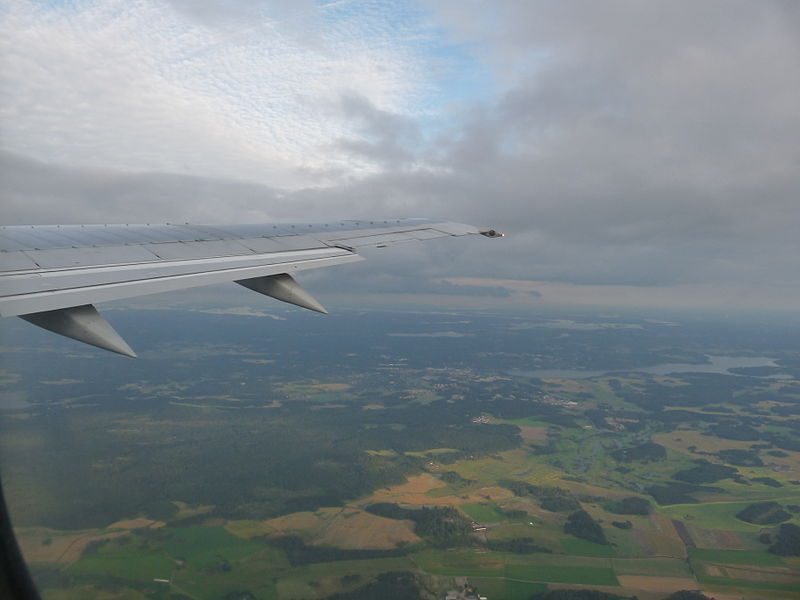 Probably the best way to travel to Sweden is to catch a plane to the capital Stockholm, located in the eastern part of the country. The largest and busiest airport of the Swedish capital is the Arlanda Airport which is located at about 42 kilometers northwards from Stockholm and about 36 kilometers southwards from the city of Uppsala. To reach Arlanda from Stockholm you must take the E4 highway to the north, while to get to Arlanda from Uppsala you take the same road to the south.
Stockholm also has other airports such as Stockholm Bromma Airport, located only 7 kilometers from the center of Stockholm, Stockholm Skavsta Airport which is located about 100 kilometers south of Stockholm near the town of Nyköping and the small Västerås Airport which lies some 107 kilometers to the west of Stockholm.
The main airport in the western part of Sweden is the Gothenburg Airport, while the busiest airports in the southern Sweden are the airports of Malmö and Växjö. As for the northern part of Sweden, Kiruna airport and Luleå airport are the most northerly, while the airports of Arvidsjaur and Umeå are quite busy and also located in the northern Sweden.
The major airlines in Sweden are Scandinavian Airlines SAS and the company Norwegian which both operate international flights to Sweden  and domestic flights within Sweden.
More information about flights to Sweden:
Major Airports in Sweden
Airport Transportation in Sweden