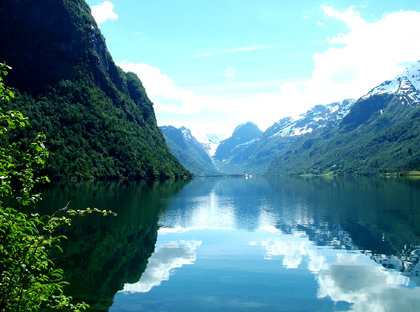 Country Profile

Norwegian Culture

History of Norway

Gastronomy in Norway

Living in Norway
Norway is the westernmost country of northern Europe and forms, together with Sweden, the Scandinavian Peninsula. Norway shares a long border with the familiar neighbor of Sweden as well as being connected with Finland and Russia in its northern part. But Norway isn't only the Scandinavian Peninsula, the Arctic archipelago of Svalbard and Bouvet Island also belong to this nordic kingdom. Norway, with nearly 5 millions of inhabitants, is a constitutional monarchy and is the fourth most populous country in northern Europe after Sweden, Denmark and Finland.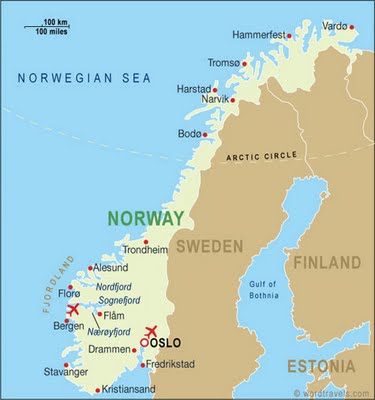 The Norwegian language belongs to the Scandinavian language family, with its origins in the Germanic root, such as the Swedish, Danish and Icelandic. What characterizes Norway compared to other Nordiccountries is its immediate proximity with the North Atlantic Ocean and Barents Sea, which provide to Norway its famous landscapes with spectacular 'fjords'. Thanks to its beneficial situation, Norway has access to rich reserves of natural resources like petroleum, natural gas, minerals, wood or fresh water, making it the richest country in the world per capita. Fishing is also one of the major economic activities in Norway, who hasn't ever tried a delicious Norwegian salmon?
Norway isn't part of the European Union, but maintains close relations with other European countries and the United States. Norway was a founding member of the United Nations, of the NATO, of the Council of Europe and of the Nordic Council.
It is said that the Norwegians are peaceful and gentle people with a generous spirit. Although Norway may seem sometimes a little expensive for tourists proceeding from other countries, it is truly worth a visit, if only to see the wonderful fjords of the north or the beautiful capital Oslo in the southern Norway.
Norway Photo Gallery

Videos of Norway