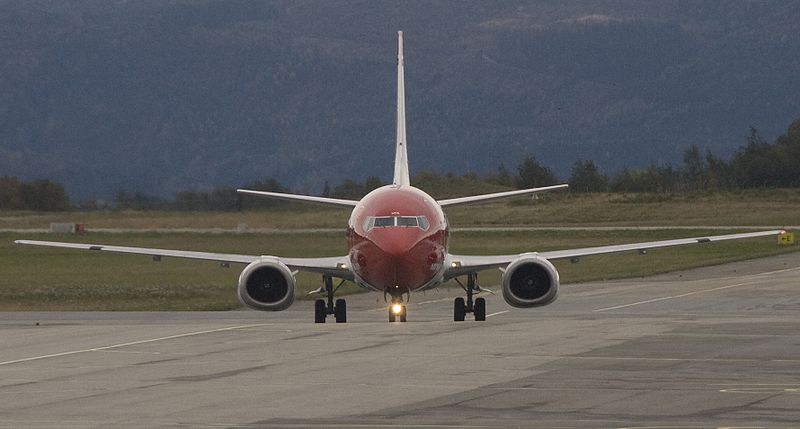 To get to Norway by plane, the easiest way travelling from abroad is to fly to the capital Oslo. It is also easy to get around by plane across the country, as Norway has a total of 50 airports.
Oslo's main airport is Oslo Gardermoen Airport , located about 47 kilometers from the capital to the north. Most international flights arrive at Gardermoen airport, being very busy international airports also the Rygge Airport, located about 66 kilometers south of Oslo, the Sandefjord Torp Airport, located about 117 kilometers from Oslo to the southwest, as well as the airports of other Norwegian cities such as Bergen Flesland Airport in the west of the country, Kristiansand Airport Kjevik in the southern Norway, Stavanger Sola Airport in the southwest, Langnes Airport of Tromso located in the northern part of Norway and the Trondheim Vaernes Airport which is located halfway between the northern and southern Norway.
The major airlines in Norway are the Scandinavian Airlines SAS and the low cost airline Norwegian. The two companies operate both international flights and domestic flights within Norway, being the smaller airline company Wideroe also a supplier of domestic flights  services in the country.
More information about flights to Norway:
The main airports in Norway
Airport Transportation in Norway