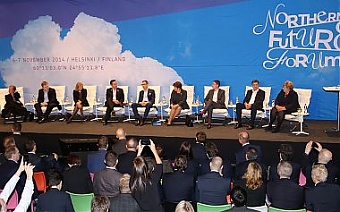 The Northern Future Forum took place in Espoo, Finland, the past November 6th and 7th .
In between the Finnish parlamentry confidence votes, the Finnish Prime Minister Alexander Stubb hosted the premiers of the five nordic and three baltic states and the UK PM David Cameron.
The reason the British premiere David Cameron joined the leaders of eight countries in the Baltic Scandinavian region in Finland today was to brainstorm about education and Business innovation, and the EU refunds. The Northern Future Forum took place in the capital region city of Espoo, more specifically in Otaniemi.
The northern regions future and economy is discussed in this summit together with business people and academics, being the main focus of interest the new kinds of business and education for the future.
The meeting which began yesterday was held at the Aalto University and gathered a total of 80 experts from the nine summit countries, all EU members besides Norway and Iceland.