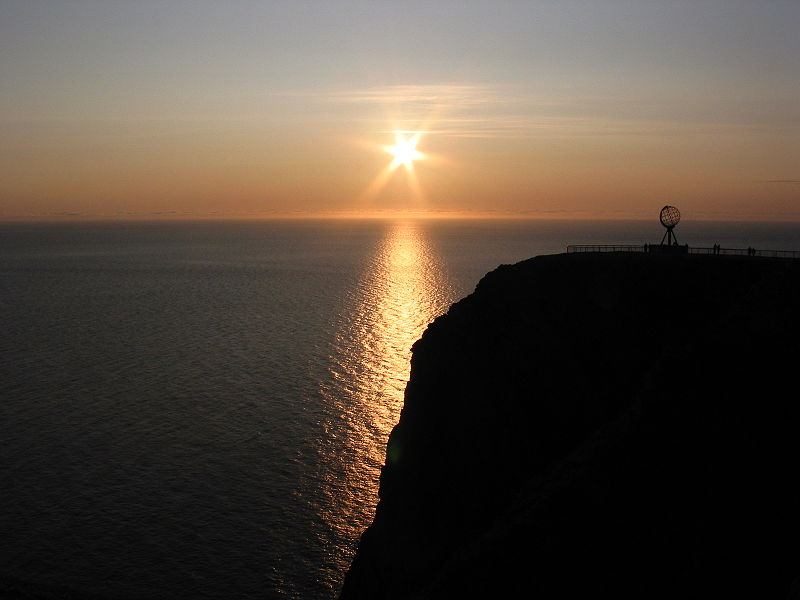 History of North Cape

North Cape Photo Gallery
Videos from North Cape
The North Cape is a headland on the Norwegian island of Magerøya, north of Norway, whose 307 meters high tall cliff is considered the northernmost point of Europe. However, as the North Cape is located on an island, the actually northernmost point of Europe would be the cape of Nordkinn at the end of the Scandinavian Peninsula. Both capes are worth visiting and are characterized by the beauty of their towering cliffs and by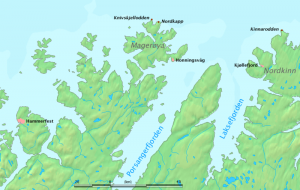 the symbolic meaning of their situation that indicates the termination of the continent.
The North Cape of Magerøya is considered as the geographical boundary between the Norwegian Sea and the Barents Sea, it is to say, the boundary between the Atlantic Ocean and the Arctic Ocean. The North Cape is indeed a major tourist attraction with a ready infrastructure for tourism exhibitions that explain the historical events of the place, such as the Battle of North Cape,which took place in the sea off the cape in 1943.
The North Cape was named by the explorer Richard Chancellor who passed by the cape in 1553. Today North Cape is the beginning of the bicycle path Eurovelo that crosses the whole Europe ending in Portugal.