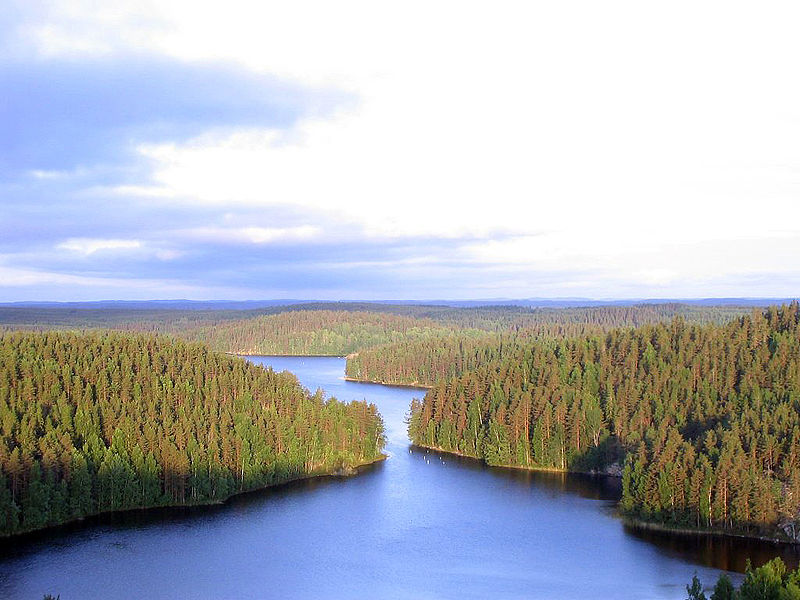 Finland is the most eastern- located Nordic Country that shares borders with Russia, Sweden and Norway. As an exception to the other Nordic countries, Finland, although often considered one of the Scandinavian countries, is not officially part of Scandinavia, as only it's northern parts are located in the Scandinavian peninsula.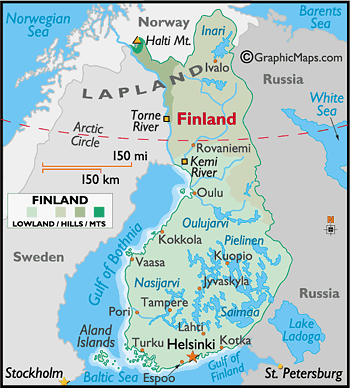 Also the language of the Finns presents an exception to the Scandinavian languages; the Finnish language "Suomi", actually has it's roots in the Finno-Ugric language family, like the Hungarian or Estonian, and therefore the Finnish culture differs significantly from other Nordic cultures such as the Swedish, the Danish or the Norwegian.
The Finns, who are sometimes called the "latins" of the north because of their open-minded and welcoming mentality, are the inventors of Sauna, which is something that characterizes the habits of the Finnish people. In the life of a Finn, there has to be a visit to a Sauna at least once a week, on winter because it's cold, and in summer because there is nothing as beautiful as taking a Sauna in the Finnish lake scenery in the huge and vast Finnish natural habit.
Finland Foto Gallery

Videos of Finland
See more about: Finland Helsinki Lappland Scandinavia