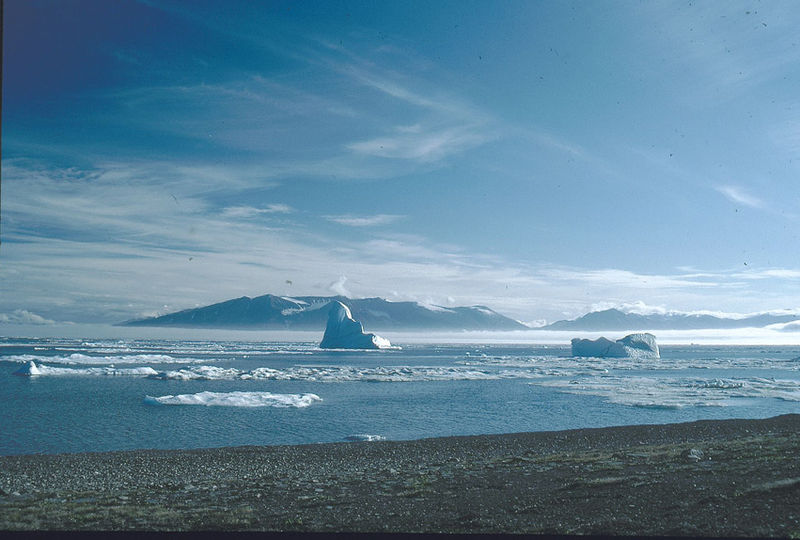 Country Profile

Greenlandic Culture

Greenlandic Art

History of Greenland

Gastronomy in Greenland

Living in Greenland
Greenland, (Kalaallit Nunaat in Greenlandic) is an autonomous region belonging to the Kingdom of Denmark located between the North Atlantic Ocean and the Arctic Ocean. Considered the world's largest island with its 2 million square kilometers, Greenland belongs geographically to North America, although is Danish from the political point of view. Because of its arctic climate, most of Greenland is covered with ice, the population being concentrated in the thawed area that covers about 350,000 km2. Despite the polar situation of Greenland it is even possible to exercise agriculture in its thawed area.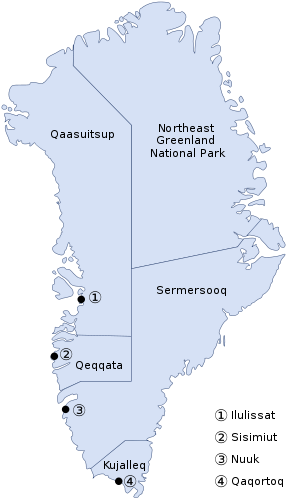 Greenland has supposedly been inhabited by the Inuit of Canada since the last 4500-5000 years, and it is known that was also discovered by the Norsemen (Norman North) in the Xth century. In the XIIIth century the island received a new wave of inuit population, whereas the Norsemen abandoned their Greenlandic colonies in the XVth entury. The contact with Scandinavia was retaken in the eighteenth century which is when Greenland was established as a Danish colony. Today the population is approximately 57,000 inhabitants, of whom 89% are of Inuit origin and 11% of Danish origin.
The Greenlandic language belongs to the family of Eskimo-Aleut languages, an is one of the most widely spoken inuit languages. The danish used to be the second official language of Greenland, although since 2009 greenlandic became the only official language on the island. According to UNESCO, some of the Greenlandic dialects are considered endangered.
Greenland's largest industry is fishing and fish export, especially the shrimp export. Seal hunting is as well a traditional industry of the island. Greenland is also rich in minerals and has an increasingly active service and tourism sector. In fact, Greenland is one of the most exotic destinations for those who want to experience large glaciers , and is also worth visiting in summer season because of its amazing green fields, as described by its name, Greenland.
Greenland Photo Gallery

Videos from Greenland