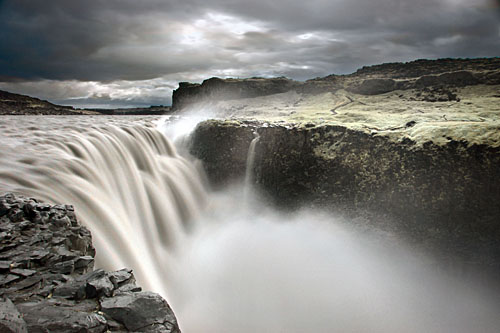 Iceland is the northernmost Nordic country, excluding the independent territory of Greenland that belongs to Denmark. Iceland is an island country situated in the North Atlantic Ocean, more specifically on the Mid-Atlantic Ridge, that consists of the main Island called Iceland and smaller islands situated between Greenland and Europe. Iceland is the smallest of the Scandinavian countries with only 331.000 inhabitants. Two thirds of the Icelandic population is concentrated in the area of the capital Reykjavik.
Iceland's territory is geologically and volcanically active, and despite of its extremely northern situation, it is warmed by the Gulf Stream the same way as the rest of the Northern Europe. The Icelandic language is part of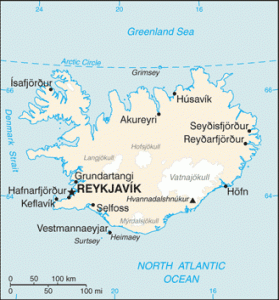 the Scandinavian language family that has its origins in the Germanic roots, just as the Swedish, Norwegian and the Danish. In fact the first inhabitants of Iceland were the Norsemen, most of them from the Western Norway, who settled the island first in AD 874 bringing with them slaves of Gaelic origin. The Icelandic is very close to the Faroese language and the West Norwegian dialects.
Basing its economy on fisheries and agriculture until the beginning of the XXth Century, today Iceland is one of the most developed countries in the world. With its small population this Nordic country relies on the basis of the Nordic Welfare system, providing education and social security to all citizens.
The Icelandic are said to be warm-hearted, generous and lovers of  their landscapes and nature. The most exotic in Iceland might be the geysirs (geysers in English) or the natural hot springs warmed by the volcanic territory, or just a the beautiful sceneries of this Nordic island, including the capital Reykjavik, a modern and stunning small capital that brings light to the North Atlantic Ocean.
Iceland Photo Gallery

Videos from Iceland