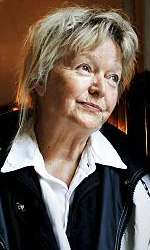 Elina Salo is a Finnish actress who has worked in film, theater and television in Finland for over 50 years. The veteran actress became known to international audiences in the films of the Finnish director Aki Kaurismäki, with whom she has worked at least in six films, including "Le Havre", "The Man Without a Past", "Juha", "Drifting Clouds"," Taje Care of your Scarf, Tatiana "and" The Match Factory Girl. "
Salo's career began in 1956 when she made her debut in a minor role in the film "Tyttö tuli Taloon" by Veikko Itkonen. Salo was still studying in these years in the Theatre School, and it was after her graduation when she got her first major role in "Patarouva" of Maunu Kurkvaara in 1959, after which she continued shooting several films directed by filmmakers such as Aarne Tarkas, Matti Kassila or Risto Jarva.
The collaborations of Salo with the directors of the Finnish "New Wave" include titles like "Night and Day" by Jaakko Pakkasvirta or "The Worker's Diary " by Risto Jarva. She also worked in the Swedish film "Harry Munter" by Kjell Grede in 1969.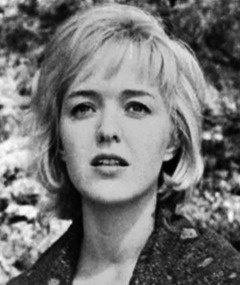 Salo has won three Jussi Awards of the Finnish Film Academy , the first one of Best Actress for her role in "Poet and Muse" by Jaakko Pakkasvirta in 1978 and the last one of Best Supporting Actress for her recent work on the film "Le Havre "by Aki Kaurismäki.
Elina Salo has also acted in theater and in radio drama, as well as lending her voice to animated television series as the famous saga of Moomin, in which she folded the paper of Little My.
In addition to her acting career, this magnificent and charming actress is also dedicated to the world of music having recorded disks with songs for children.
In 2009 Elina Salo received an honorary medal of the Order of Arts and Letters awarded by the Ministry of Culture of France.
RELATED ARTICLES: