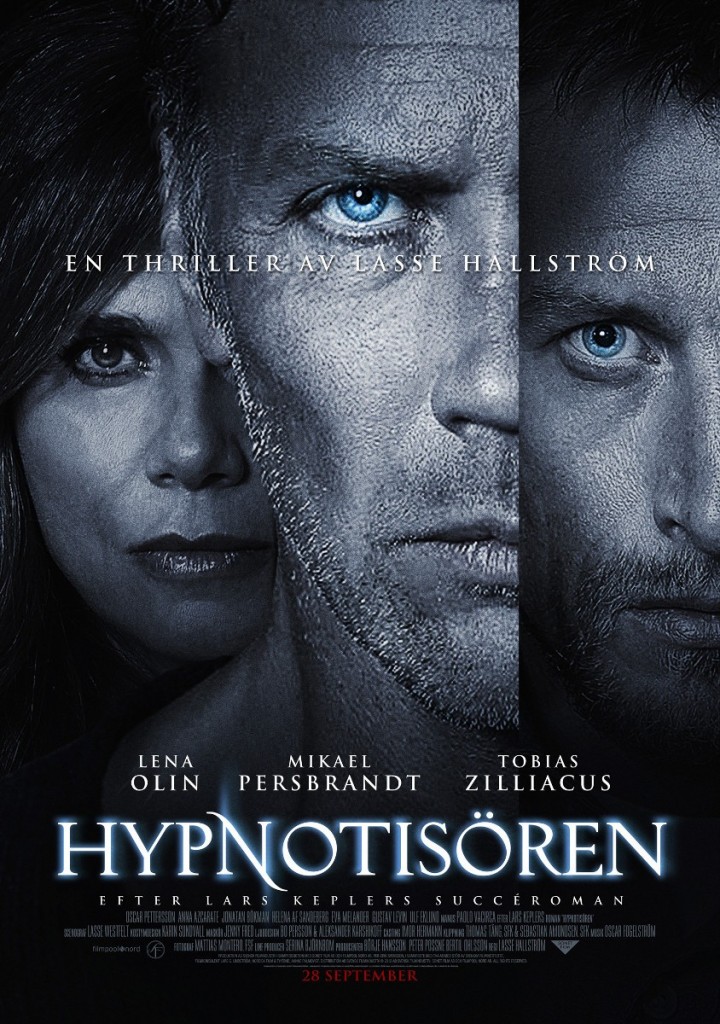 In the month of September was released in Sweden, coinciding with its screening at the 60th International Film Festival of San Sebastian, "The Hypnotist", the latest film of the Swedish director Lasse Hallström, based on the bestselling novel of the same title by the writer Lars Kepler, pseudonym of the pair of writers Alexander and Alexandra Coelho Ahndoril.
"The Hypnotist" is the first Swedish project of the film maker since his "Mer om oss barn i Bullerbyn" in 1987, as he has spent the last 25 years of his working life in the U.S. working for the Hollywood studios, directing films such as " The Cider House Rules "," What's Eating Gilbert Grape? "," Chocolate "," The Shipping News ","The Hoax "or" Salmon Fishing in the Yemen ", among many others.
This Swedish thriller is the bet of Sweden at the Oscars this year. It is said that the film is a first part of a series, for which the sequels will appear later. In addition to Sweden the film has been released in Norway and in Finland, and will be released in December this year in Denmark and in the first half of 2013 in Iceland and the Netherlands, where the film will also receive an unofficial premiere at the Leiden International Film Festival this month of October.
"The Hypnotist" tells the story of the mystery in which is involved a 15-year-old Josef, whose family is brutally murdered in his home in Stockholm, being the only survivors Josef and his sister Evelyn who was out of town when  when the slaughter of her family occurred. The police officer Joona Linna, responsible of themurder case hires the doctor Erik Maria Bark to hypnotize Josef after the night of the crime to get important information, but the mystery becomes double, when a few days later the son of the hypnotist Erik Bark, Benjamin, is kidnapped . Bark and Linna try to find Benjamin and solve the murder case with the help of Bark's wife and his father in law, Kenneth Strang.
The film is starred by the Swedes Mikael Persbrandt  (Erik Maria Bark) and Lena Olin (Simone, Erik's wife) and the Finnish actor Tobias Zilliacus (Joona Linna), while the adaptation of the screenplay is signed by Paolo Vacirca. The production is performed by Svensk Filmindustri, Sonet Film and Filmpool Nord with the collaboration of the Swedish Lapland Film Commission. The film's distributors are  Svensk Filmindustri, Lumière and Aurum Producciones.