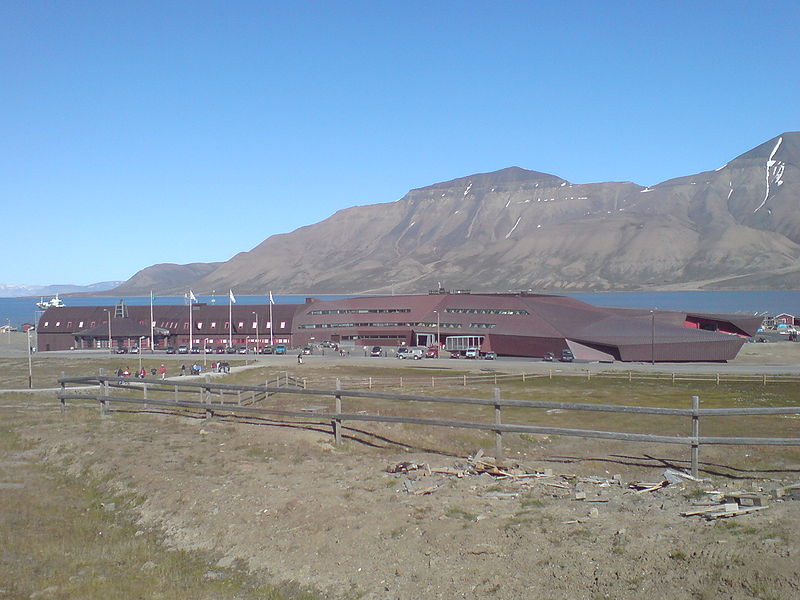 The major study center in Svalbard is the University Centre in Svalbard, UNIS that is located on the island of Spitsbergen, more specifically, in the village of Longyearbyen. One might think that perhaps a small archipelago like Svalbard, with a small population and a very northern location would not be a potential study place, but that assumption is totally wrong.
The University Centre in Svalbard college offers Bachelor's (BA), masters and postgraduate studies in four areas: Arctic Geology, Arctic Biology, Arctic Geophysics and Arctic Technology, all of them very specific subjects related to the polar location of Svalbard. The first degree studies in The Svalbard University Center are full semester studies and can be studied throughout the school year, while the masters and postgraduate studies are offered in short intensive courses with the duration of few weeks to an entire semester. Other general courses are also offered. The deadline for study applications in the University Center of Svalbard opens normally in February and ends in early to mid April.
The great advantages of studying in Svalbard are the possibilities for empirical research in all arctic subjects. As Svalbard is located at 78 ° N, all possible Arctic phenomena are experienced in person by students and researchers.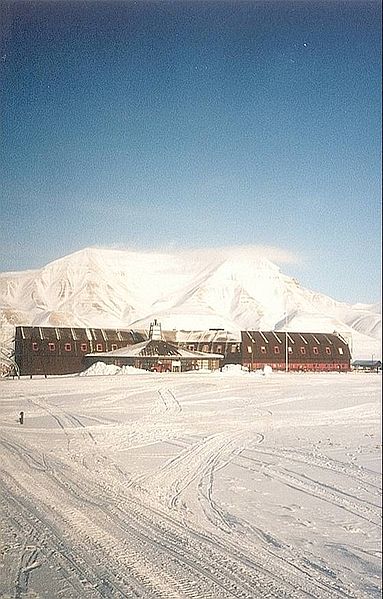 The University Centre in Svalbard includes in its organization also International Polar Field School (IPY), that organizes in summer interdisciplinary courses on polar subjects, which deal, among other things, climate change in polar regions. These courses are taught in English and include lectures, excursions and field research. The closing date of application for these summer courses is usually April 1.
Student life in Svalbard:
UNIS has a modern and comfortable building campus in Longyearbyen, where also have their headquarters other Svalbardian educational institutions such as the Norwegian Polar Institute, EISCAT and the Svalbard Science Forum.
The student accommodation is organized in Nybyen, about 3 km walk from the University Center.
The University Center of Svalbard recommends all students who come from the Norwegian mainland or abroad, appropriate clothing for the cold temperatures experienced in Svalbard. Normally, the average temperature ranges from -14 º celsius degrees to +6 Celsius degrees (from 7 Fahrenheit to 42 Fahrenheit) , and as University courses are based practically on excursions and field work, the clothing is absolutely fundamental.
Since Longyearbyen doesn't really have much public transport, many students move around the island of Spitsbergen by bike or on skis. The bicycle is used even in winter.
According to the University Center of Svalbard, the basic expenses of the student in Svalbard are similar to the rest of Norway, approximately 1000 euros (1300 USD) per month.
UNIVERSITY CENTRE IN SVALBARD Information sheet
ADDRESS:
The University Centre in Svalbard (UNIS)
P.O. Box 156
N-9171 Longyearbyen  
PHONE:
+47 79 02 33 00  
FAX:
+47 79 02 33 01  
PHONE SAFETY AND LOGISTICS:
+47 95 28 35 11  
E-MAIL:
post@unis.no  
TYPES OF CAREER BY DEPARTMENT:
Department of Arctic Biology
Department of Arctic Geology
Department of Arctic Geophysics
Department of Arctic Technology
International Polar Field School (IPY)
COURSES BY DEPARTMENT:
ARCTIC BIOLOGY:
Bachelor Courses: Terrestrial Arctic Biology Marine Arctic Biology Introduction to Svalbard's terrestrial flora and fauna
Master Courses: Arctic Marine Zooplankton of Svalbard Waters Arctic Winter Ecology
PhD courses: Arctic Marine Zooplankton of Svalbard Waters Arctic Winter Ecology
ARCTIC GEOLOGY:
Bachelor Courses: The Quaternary History of Svalbard Arctic Marine Geology Holocene and Modern Climate Change in the High Arctic Svalbard landscape   
Master Courses: The Fossils of Svalbard and the Evolution of Life Sequence Stratigraphy; a Tool for Basin Analysis Quaternary Glacial and Climate History of the Arctic Arctic Terrestrial Quaternary Stratigraphy Polar Petroleum Provinces Sedimentology Field course Arctic Glaciers and Landscapes Geological Constraints of CO2 Sequestration Carbonate sedimentology field course    
PhD courses: The Fossils of Svalbard and the Evolution of Life Sequence Stratigraphy; a Tool for Basin Analysis Quaternary Glacial and Climate History of the Arctic  Arctic Terrestrial Quaternary Stratigraphy Polar Petroleum Provinces Sedimentology Field course Geological Constraints of CO2 Sequestration Carbonate sedimentology field course Dynamics of Calving Glaciers   
ARCTIC GEOPHYSICS:
Bachelor Courses: The Middle Polar Atmosphere Polar Meteorology and Climate Polar Ocean Climate Satellite Monitoring of a Changing Arctic  
Master Courses: Air – Ice – Sea Interaction II Polar Magnetospheric Substorms  
PhD courses: Air – Ice – Sea Interaction II Polar Magnetospheric Substorms   
ARCTIC TECHNOLOGY
Bachelor Courses: Arctic Hydrology and Climate Change Arctic Environmental Pollution  
Master Courses: Arctic Infrastructures in a Changing Climate Arctic Offshore Engineering Physical Environmental Loads on Arctic Coastal and Offshore Structures  
PhD courses: Arctic Infrastructures in a Changing Climate Arctic Offshore Engineering Physical Environmental Loads on Arctic Coastal and Offshore Structures  
Interdisciplinary course for undergraduate/early graduate students:
International Polar Field School