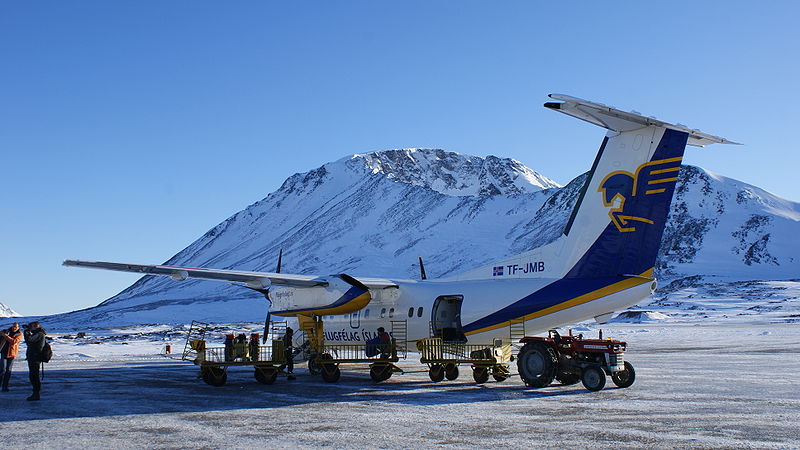 The easiest way is to fly to Greenland is to catch a plane to the capital, Nuuk, located on the west coast of Greenland. Nuuk Airport is located very close to the city and receives annually about 60,000 passengers, being the main base of the airline Air Greenland. This company covers all domestic flights within Greenland, plus few destinations outside Greenland such as Denmark's capital, Copenhagen, the Icelandic capital Reykjavik and the Canadian cities of Ottawa and Iqaluit.
Also the company Air Iceland flies the connections between Nuuk and Reykjavik, Nuuk and Akureyri, Nuuk and Isafjordur and Nuuk and Egilsstaoir.  Air Iceland also operates flights from Iceland to Narsarsuaq, Ilulissat and Kulusut.
Other airports in Greenland are Kangerlussuaq Airport,  Narsaq Airport, Paamiut Airport,  Qaarsut Airport, Tasiilaq Airport, Narsarsuaq Airport, Kulusuk Island Airport, Nanortalik Airport,  Ilulissat Airport, Maniitsoq Airport,  Qaanaaq Airport, Qaqortoq Airport,  Eastgreenland Airport, Qasigiannguit Airport,  Aasiaat Airport, Uummannaq Airport,  Qeqertarsuaq Airport, Sisimiut Airport and Upernavik Airport.