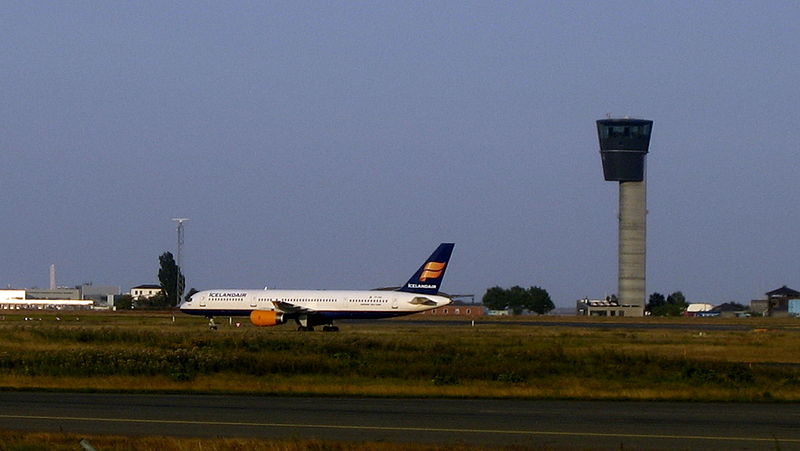 The simplest way to fly to Denmark is to take a plane to the Copenhagen Airport, Kastrup located southeast of Copenhagen, about six miles from downtown. The most international airlines fly to this airport making it the busiest airport in air traffic throughout Denmark. Kastrup Airport is strategically located next to the E20 highway, which leads directly to the Oresund Bridge, which in turn connects to the highway between Denmark and Sweden.
There is also another airport located close to Copenhagen; the Roskilde Airport in the city of Roskilde, about 40 kilometers from the capital.
In addition to Copenhagen, Denmark also has airports in the following cities:  Aalborg-Nørresundby, Aarhus, Aars, Billund, Bronholm-Ronne, Esbjerg, Hadsund, Herning, Kalundborg, Karup, Kolding-Vamdrup, Kruså-Padborg, Læsø, Lemvig , Lolland Falster-Maribo, Morsø, Odense, Randers, Ringsted, Samsø, Sindal, Skjern-Ringkøbing, Skive, Sønderborg, Spjald, Svenborg-Tasinge, Thisted-Hanstholm, Tønder, Viborg and Vojens.
The largest airlines in Denmark are the Scandinavian Airlines (SAS) and Cimber Sterling, which dominate both international flights and domestic flights within Denmark. The Norwegian company Norwegian also operates domestic flights in Denmark.
Regarding the Low Cost flights to Denmark, Cimber Sterling and Norwegian are considered pretty economical as well as other Low Cost companies flying to Denmark such as Transavia, Ryanair, Air Baltic, Air Berlin, Blue1, Condor Airlines, EasyJet, Fly bmi, Flybe, Iceland Express, Nextjet, Germanwings, Pegasus Airlines, SATA Air, Skyways Express, Air Berlin, Vueling and WindJet.
Click here for more information on low cost flights to Denmark.
Flights from UK to Denmark
Denmark can be easily reached by direct flight from at least eleven Britannic cities: London, Manchester, Birmingham, Edinburgh, Aberdeen, Leeds, Glasgow, New Castle, Belfast, Bristol and East Midlands. The companies operating these routes include the Scandinavian Airlines SAS, British Airways and Sunair of Scandinavia,  as well as the Low Cost companies British Midland, Cimber Sterling, Norwegian, Easyjet, Ryanair and Brussels Airlines .
Almost all of these companies operate flights to Copenhagen, but its is also possible to fly to other Danish cities such as Aalborg, Aarhus, Billund, Sonderborg, Bornholm or Esbjerg. For example Ryanair flies to the airports of Aarhus and Billund, British Midlands to Copenhagen and Esbjerg, Norwegian to Aalborg and Sunair to Billund.
Click here for more detailed information on low cost flights from UK to Denmark.
Flights from the United States to Denmark
The Denmark's capital Copenhagen is easily reached from Chicago, New York and Washington with the Scandinavian Airlines, SAS , as well as from New York JFK, Newark and Atlanta (Hartsfield-Jackson) with Delta.
Continental Airlines has also flights from Newark to Copenhagen, being a good possibility also the Icelandic company Icelandair, which operates flights to Copenhagen with a stopover in the Icelandic capital Reykjavik from Seattle, Toronto, Boston, Minneapolis/St. Paul, New York (JFK), Orlando and Halifax.
Flights from Canada to Denmark
Air Canada operates a daily flight from Toronto to Copenhagen. It is possible to travel also with Icelandair from Toronto to Copenhagen with a stopover in Reykjavik.
List of all the airlines flying to Denmark:
Adria Airways
Aeroflot
Air Baltic
Air Berlin
Air Canada
Air France
Air Greenland
AnadoluJet
Atlantic Airways
Austrian Airlines
BH Airlines
Blue1
British Airways
BMI
Brussels Airlines
Cimber Sterling
Corendon Airlines
Croatia Airlines
CSA Czech Airlines
Danish Air Transport
Delta Air Lines
easyJet
Egypt Air
Emirates
Estonian Air
Finnair
Germanwings
Gulf Air
Iberia
Icelandair
Iceland Express
Iran Air
JAT Yugoslav Airlines
Jet Time
KLM Royal Dutch Airlines
LOT Polish Airlines
Lufthansa
Nextjet
NIKI
Norwegian
Novair
OLT Ostfriesische Lufttransport
Onur Air
Pakistan International Airlines
Pegasus Airlines
Primera Air
Qatar Airways
SATA International
SAS
Singapore Airlines
Sky airlines
Skyways
Swiss International Air Lines
SyrianAir
TAP Portugal
Thai Airways International
Thomas Cook Airlines
TUIfly Nordic
Turkish Airlines
United
Vueling
Widerøe
Windjet
Airlines operating domestic flights within Denmark
Scandinavian Airlines, SAS
Cimber Sterling
Norwegian