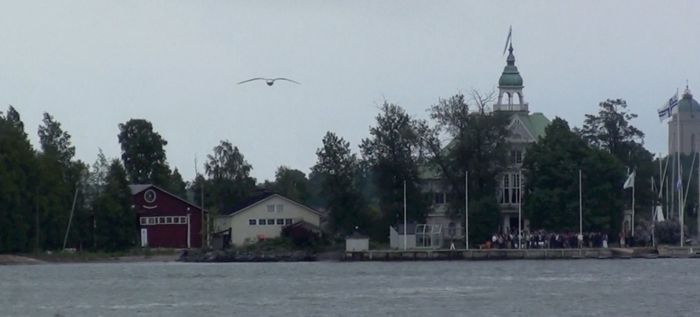 Finland is a perfect destination for any traveller looking for a beautiful nature, a nature that is green in summer, white in winter and multicolor in autumn. Because of its northern location, Finland is a land of big contrasts, cold in winter and warm and welcoming in summer. Specially in the northern Finland the bright summers are crowned with a midnight sun, whereas the winters include the time of the "kaamos"- darkness.
Finland's nature is characterized by the huge amount of green forest and lakes on it's surface;  there are over 190 000 lakes and 180.000 small islands in Finland, including the biggest archipelago in Europe. In fact the country life of the Finns is often related to a peaceful cottage life on the shore of a lake having a nice Sauna.
But Finland in not only peace and harmony, it's biggest cities are full of life, art and culture the year around, which offers great trip opportunities and experiences for travellers of all ages.
Between it's top attractions are the beautiful Finnish Lapland with it's moors and hills, it's reindeers and it's forests, the town of Rovaniemi with the special Santa's house sight loved by children, or the capital Helsinki with it's museums and restaurants, as well as other smaller towns worth visiting such as the old capital Turku, the charming Porvoo, the northern Oulu, the cosy Tampere or the eastern Savonlinna with it's famous annual Opera Festival.
Finland is also a great destination for sports lovers, the nice summer temperatures are perfect for any outdoor sports like cycling, hiking, trekking, athletics or rollerskating, whereas the winter offers numerous wintersport opportunities for cross country- or downhill skiers. Finland is also a paradise for the fly-fishing lovers and even for those who are looking for gold to dig in the northern rivers of the country.
Finland, as all other Nordic Countries is a relatively sparsely populated welfare state with only 5.000.000 of inhabitants, which allows an advanced social situation with education and social security for everyone. The Finnish economy is an interesting example of how a small society reinvents it's industries from an ancient wood and paper industry to the new technology and innovation. You can't miss the visit to this beautiful, peculiar and charming Nordic Country.
Travel to Helsinki
Travel to Rovaniemi
Travel to the Finnish Lapland
Travel to Turku
Travel to Tampere